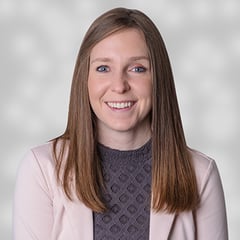 As an Event Specialist, there is nothing we love more than learning about your upcoming event and asking a lot of questions to see how we can make everything during your registration work as seamlessly as possible. Event Specialists at pc/nametag take pride in not only the products we provide, but also your event. It's important to us that we offer you the best products and that those items exceed your expectations. That's why we ask so many questions. At the end of the day, it's your brand that's plastered all over our products, and both of us need to look good, right?
At this point, you probably get that we do so much more than just take your order. We're more like your very own professional consultants who curate the best name badge and/or registration package for you. Let's digest six of the most important questions we ask and the information it provides us.


What is your event date and delivery date?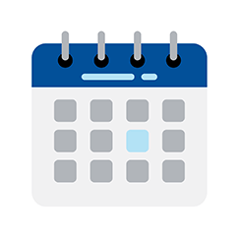 Oh, no kidding...obvious questions but perhaps the most important information you can provide. We focus on the delivery date since that's typically before the actual event date -- however, in a perfect world. We all know that "last-minute" is inevitable, and that's when rush service steps in to help. The delivery date tells us when you need the product, what ship method to consider, do we need rushes, what products work or don't. The event date gives us even more information -- we can then provide other options or suggest a better fit to meet the later date.
Our goal is not to max your budget by any means. Our goal is to look at products within your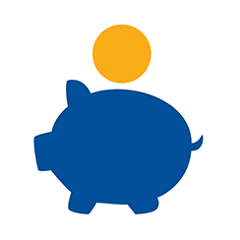 budget and make the best suggestions to meet your desires. We also have the opportunity to provide higher level badges and supplies if you find more spend somewhere, or the next level down if funds get tight.
Your budget is important! We're never going to suggest items that are above or below your means -- that would be a great disservice to you and a waste of time. Instead, we give you the most educated solutions we possibly can. I don't want to suggest a discount purse if you had a Kate Spade in mind! That's awkward and unproductive. Or vice versa, which is probably even worse.


Teach us about your event.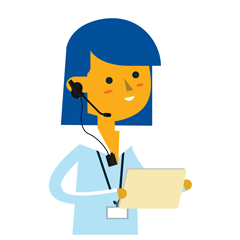 Give us all the deets! The more we know and share your excitement, the more we understand what you are going for. Is it all women, all men, a student-facing event, or a fancy gala? These details are so important to us because the badges need to fit the experience you're trying to create. We can share what others are doing in similar circumstances or suggest something you might know we carry -- and in fact, it's exactly what you envision! The more you communicate to us, the more we can consult and work with you to create the perfect fit.


What does your registration space look like?
This part is vital to us to help ensure you have all areas covered. If you're offering lanyards do you have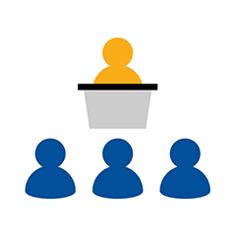 a Lanyard Stand? If ribbons, do you have the Ribbon Wall? Are you doing CEU's where we need to make sure that QR codes are somewhere on the items? We want to envision your event so you get the exact products you or your registration team will need on-site. Another popular question we ask is, "What DIDN'T work at the last event?" We call them pain points, and we want to eliminate them from happening next time by finding other solutions that enhance your registration. It's essential to grow in areas of weakness and strive for a fast and seamless registration the next time around.

What does your branding and art look like?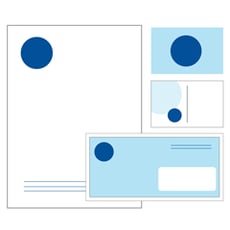 If this is a fun, bright, techy event – we want your name badge and other registration pieces to match that. Your branding and the theme you've created should not stop at the name badge. It should continue into anything your attendees receive at registration. Registration is what kicks off your attendee's experience! The package they receive should not fall short. Again, just like budget drives product suggestions, the attendee experience will also drive product recommendations. If you are going for a muted luxury event, we would suggest a Soft Touch Event Badge. If your event is a tech conference for sharing ideas, we would offer a Metallic Event Badge with Pillar lanyard to pull it all together. All events parts should match and have a cohesive feel, especially at the badge level.



For badges specifically – what information do you need printed?
If you know off the bat you want to print a rather large agenda on the back, share that with us. If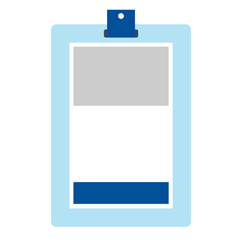 you know there will be five-plus lines of text on the front, or maybe just an attendee name, this information is great as well. As Event Specialists, we share what would be the best badge size to proportionally include lots of text. We'll ensure you get everything on the badge while allowing the text to be large enough to read it.
All of these questions are significant when it comes to selling you the best product, within your budget, and for your specific event. We want to be confident we fully understand your event so that we give you the concierge service you deserve. Each event is different; it's our job to make sure the products you are purchasing will make your job easier, maximize your event, delight your attendees and create memories of a job well done.



FREE professional consultation from an Event Specialist is just the beginning of our Custom Services.
Read on...